Critical Communications
When two-way communication, instant notification, and synchronized time are critical, Bettwy Systems offers integrated and cost-effective intercom and clock solutions. Perfect for schools, hospitals, office buildings and factories, our systems can further strengthen your security profile and are available in both analog and IP to meet the unique infrastructure needs of your specific building and layout.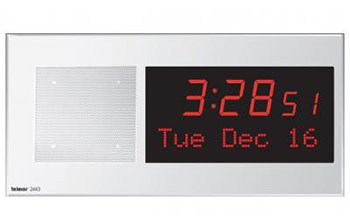 Our clocks feature both wired and wireless options and offer either digital or analog styles based on your exact requirements. Our consultants would be happy to walk you through your options to design a solution that best suits your unique requirements.
Choosing Bettwy ensures the ability to easily expand your systems or relocate if your needs change. And if you already have a solution you like, our technicians are trained across multiple platforms and can readily support any type of intercom or clock system that you may currently have installed.